Artist Jack Pemble had an exhibition schedualed to night, asked Matt Kennedy to play a set at it. Kitchens Floor drummer Julia Norris was in east timor around time, so Matt called in band Marl Karx to back him in what would be the very first electric Kitchens Floor three piece show. The month prior, we spent maybe 3 days of said month rehearsing, then on the night playing with different amps.
KITCHENS FLOOR
(HIGH SONGMANSHIP + DRENCH GUITAR)
http://www.mediafire.com/?ztiketn1m5m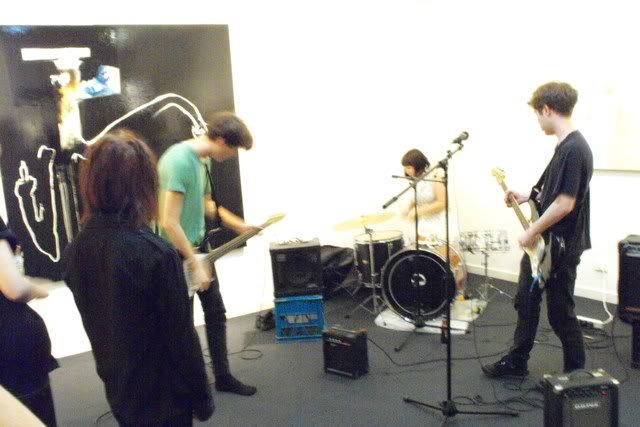 thirteen minutes.
photos by Adam Rogers